Reminder: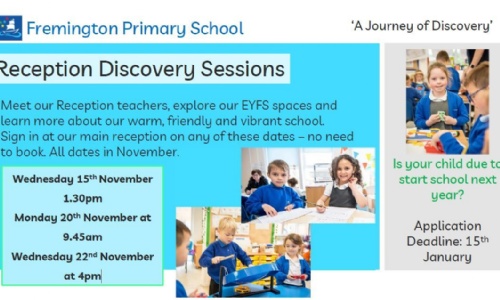 Reception Discovery Sessions - 15th Nov, 20th Nov & 22nd Nov. Click here for more information
Is your child due to start school next year?
Meet our Reception teachers, explore our EYFS spaces and learn more about our warm, friendly and vibrant school.
Sign in at our main reception on any of these dates – no need to book. All dates in November.
Wednesday 15th November 1.30pm
Monday 20th November at 9.45am
Wednesday 22nd November at 4pm
Application Deadline: 15th January 2024