PTFA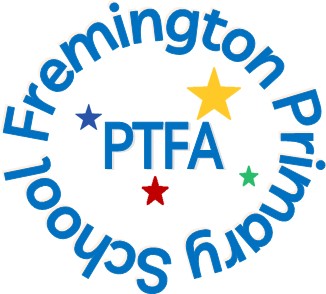 Fremington School PTFA (Parent, Teacher, Friends Association) aims to help raise as much money as possible for the school through fundraising and fun events, so that we can provide the children with 'extras' to enrich their education and school experience. In the past we have funded a new 'Family Room' for the school, library furniture and books, subsidised theatre group visits, purchased role play equipment for our younger children and bought house t-shirts for every child in the school. We have also organised 'ground force' days, where we have transformed the school garden areas, borders and Reception class outside area.
We are a team of people, consisting of parents and teachers, who voluntarily give up our time to fundraise for Fremington school. We are always looking for new, enthusiastic members so if you feel you would like to be a part of our PTFA then please contact the school or just come along to our next meeting.
We also have a Facebook page where you can keep up to date on all things PTFA:
On Facebook search for: Fremington School PTFA Please join our PTFA Facebook page to get involved (we would love to welcome new parent volunteers to the association!) and keep up to date with current activities.
Meetings:
We meet at 6:30pm on the first Tuesday of every month during term time, for those who can't make it we also allow you to join via Zoom. If you would like to attend, join or take part please contact us through the PTFA Facebook page or email the school, and they will put you in touch with us.
Other ways to support us:
www.stamptastic.co.uk code: EX31 3DD

On Fundraising Page/Channel
Don't forget to support us on:
Any ideas for future events would be most welcome, the PTFA cannot operate with the volunteer support of parents in the community.
Events and money raised:
School Lottery - £444.30

Discos - £1,979.11

Autumn Fair - £1,636.70

Christmas Fair - £1,893.30

Presents for Parents - £1,257.53

Xmas4schools - £147

Bags to school (to date) - £80

Sponsored Read - £1,500+

Tuck Shop - £51.49

Toyota Roundswell local development grant (secured by the PTFA) - £2000
To date this has meant that the PTFA have been able to enrich your child's journey at school by purchasing:
Over £1,500 worth of non-fiction books (helped by Usborne books also).

£1,500 worth of fiction books.

Every key stage was given £100 to spend on extra resources for their classes.

2 waste trolleys were purchased for the school hall to make lunchtime routines run more smoothly.
Any ideas would be most welcome!
Any queries, please feel free to contact us by email at fremingtonschoolptfa@yahoo.co.uk